HANDCRAFTED IN THE UK





Hanlin is a label of British luxury leather goods inspired by my finds of british humanities and cultures basis, completed by modern interpretation. This brand was launched in the UK in early 2019 and the HANLIN leather-craft studio is located in Glasgow, Scotland.It took me nearly five years to establish my namesake brand after 4 years of elaborate simmer in craftsmanship preparation, material screening, design concept and artistic reflection. At the same time, I got the design degree from the Glasgow School of Art.



Designing finest handmade leather goods with high-end quality is Hanlin's mission and belief, therefore it has attracted a team of talented alike and creative spirits who share Hanlin's cultural identity. The fledgling label anticipates evolving into a full-fledged lifestyle and internationally renowned brand.



HANLIN originates from my long-term studying and living experience in the UK. I was enchanted by the natural and cultural environment in this country, and naturally, the inspiration of the brand is based on the research of British and Scottish arts, people, nature, architecture...... Hanlin leather product presents the UK in silhouette.

The dialectical thinking and rigorous scholarship of the arts study at Glasgow School of Art enlightens my rational thinking in product design; the generally gloomy weather contributes to my calm reflection on life through leather designing and making; the tones of archaic European buildings lay the foundation of the dominant hue of my products; the masterpieces of one of the greatest Glaswegians, designer and architect Charles Rennie Mackintosh, inject inspiring elements into my design concepts; even the history and culture behind each artistic piece in vintage stores arouse my idea of launching series of collections......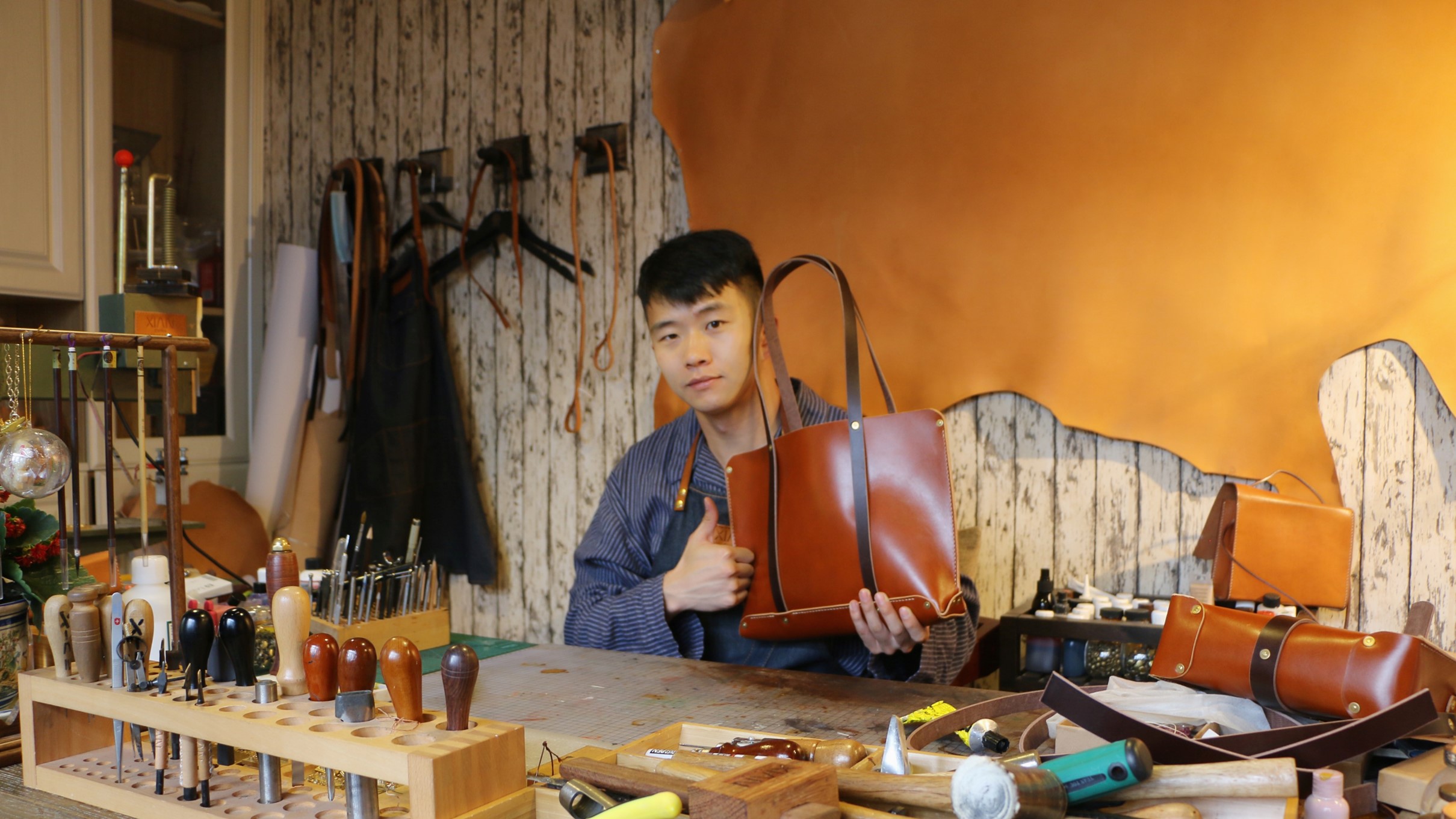 Hanlin collective is to recover our customers original simplicity by creating a balanced prominence among being artistic, functional and understated. We desire to conceptualise our design, instead of materialising it, to ensure both practicality and aesthetic perception. To put it in another way,
we are inclined to realise our design concepts though artistic ideas, but not extra material decorations. Every piece of leather and hardware is indispensable, without any element, the bags do not function in expected ways.
We invite you to enjoy the banquet of art, comfort, luxury and freedom.

FOLLOW HANLIN ON INSTAGRAM ︎: _hanlinzhang

CONTACT HANLIN BY EMAIL: zhl.1995@outlook.com / WHATSAPP: +447955330996

©2020 HANLIN Leather Goods